"Deadliest Catch" Crew Member Joshua Tell Warner Pleads Guilty Of Bank Robbery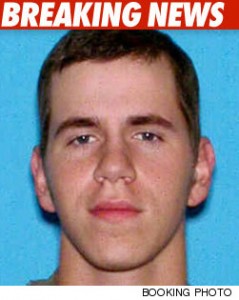 A crewmember of  the Wizard, a crab boat that was part of the "Deadliest Catch" television show, has plead guilty to charges of robbing 3 banks.
Joshua Tell Warner, 23, was a crewmember during the 2009 season of the "Deadliest Catch".  When the show aired, Oregon police received several calls from people who recognized him as a suspect in the robberies.  He was arrested at a traffic stop in Illinois and extradited back to Oregon to face trial.
In return for a lesser sentence, Warner has admitted to robbing one bank in Oregon shortly before leaving to join the crew of the Wizard, and robbing another bank twice short after finishing his stint at sea.
I'm not thinking that anyone who was…um…. 'smart' enough to go on a reality-tv show after robbing a bank was going to stay free long anyway.