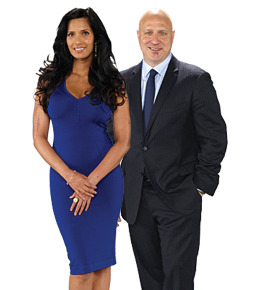 Bravo's Top Chef 7 premieres in the nation's capitol June 16, 2010, with 17 new cheftestants and host Padma Lakshmi, judges Tom Colicchio, Gail Simmons and Eric Ripert. Guest stars will feature the high profile Washington D.C. elite, including big names like Nancy Pelosi, and Dancing with the Stars beloved astronaut Buzz Aldrin, among other famous celebrities.
Bravo claims Top Chef 7 will be the best yet. "The challenges featured will be some of the most creative and inventive yet: the chefs take over the concession stands at the Nationals stadium, go inside the CIA's closely guarded headquarters and literally receive out of this world direction on one challenge from a NASA astronaut orbiting Earth."
Top Chef 7 Season Premieres Wednesday, June 6, 2010 at 9:00pm EST. As always, there will be big prizes, bling, travel, and the ultimate grand prize of all—$125,000, a feature in Food & Wine magazine, a showcase at the Annual Food & Wine Classic in Aspen and the title of "Top Chef."
For more information on Top Chef Washington D.C., and to check out the Cheftestant's bios and pictures, go to Bravo's official website Bravotv.com.
The 17 Top Chef 7 Cheftestants Include:
Tracey Bloom
Timothy Dean
Tiffany Derry
Tamesha Warren
Stephen Hopcraft
Lynne Gigliotti
Kevin Sbraga
Kenny Gilbert
Kelly Liken
John Somerville
Jacqueline Lombard
Ed Cotton
Arnold Myint
Angelo Sosa
Andrea Curto-Randazzo
Amanda Baumgarten
Alex Reznik
Sources and photo: Bravotv.com; Slashfood.com

//