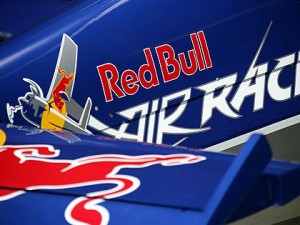 Today, the 5th stage of the 2010 Red Bull Air Race World Championship Tour will be held for the first time in New York over Hudson River to Liberty State Park in Jersey City. Two years of development, the Red Bull Air Race in New York race will be shown in 2010, and an action racing seen at eye level around the world to one of the most beautiful cities in the world.
Saturday qualifying sessions for the Red Bull Air Race in New York will be available on Live Stream Site Redbullairrace.com (link) at 2PM, the first time classification live setram of the world's fastest motorsport events.
Since 2008, some of these races have been available on the Live Stream around the world. Nick Fellows and former Red Bull Air Race pilot Steve Jones will comment the show. In addition, Sunday's race will be broadcast live on U.S. Fox station, with commentary and analysis from Fellows and Jones.
According to Redbullairrace.com about New York Red Bull Air Race
"Jersey City is fast becoming a premier destination to host major events, such as the All Points West concerts and the 2009 Barclays golf tournament," said Mayor Jerramiah T. Healy. "The Red Bull Air Race is a high-caliber event that provides international exposure and will bring millions of tourism dollars into our city. We are aggressively marketing Jersey City as a global brand and we are thrilled to have the world's most talented pilots compete above our Hudson River waterfront."