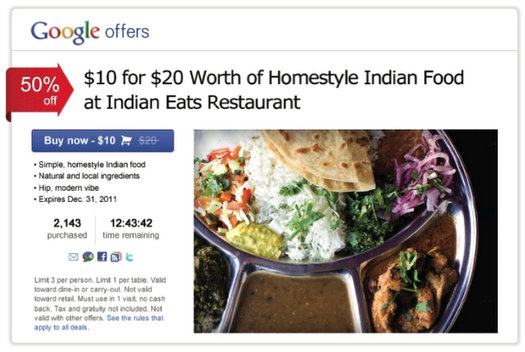 Google has decided to launch their own daily deals website called "Google Offers", according to Mashable.
I'm wondering what the folks at Groupon are now thinking about the fact they turned down $6 billion from Google about a month or so ago.
Mashable got ahold of a fact sheet that spelled out the plans for the new Google Offers daily deal site.
It's says, "Google Offers is a new product to help potential customers and clientele find great deals in their area through a daily email…"
So can Google leverage their massive resources and power in the online marketspace to instantly take on the likes of Groupon and LivingSocial?
And what about sites like ListYourDeals.com that offer an entire marketplace of daily deals?