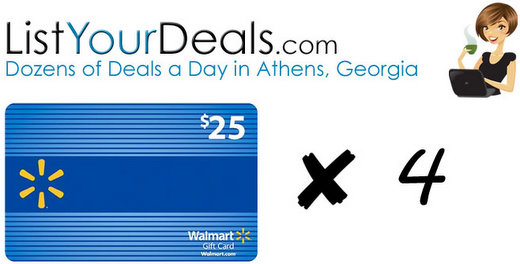 ListYourDeals.com, which offers a marketplace of daily deals, is apparently looking to ramp up their popularity and exposure before they even launch.
ListYourDeals is giving away four $25 Wal Mart gift cards on Sunday night for their Athens market.
The only requirements to be entered to win is to submit your email address.
This strategy helps ListYourDeals.com build a strong relationship with local shoppers in the Athens area.
So if you're in the Athens, Georgia area, go ahead and get your email submitted to win one of four Wal Mart gift cards on Sunday night.