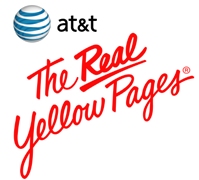 What?  Did you just read that right? Is AT&T really getting ready to take on Groupon?
This doesn't make any sense whatsoever.
However, you may be overlooking one very important element here – AT&T owns YellowPages.com, a platform that is designed exclusively for, and tailors exclusively to, local businesses.
And what better platform better suits the local business marketing scene than a daily deal site.
So YellowPages.com is the one, under the umbrella of AT&T, that is actually entering the daily deal market. And for YellowPages.com, they already have a sales force of personnel who are ready to be deployed to start hitting up the local business clientele.
But AT&T (or YellowPages.com) has another thing going for it that can help it compete immediately with Groupon, and that is a massive database of local businesses who are already paying YellowPages.com for local advertising.
So what do you think?
Can YellowPages.com compete with Groupon in the daily deal space?