Amazon announced in July of 2010 that they were selling more e-books than hardcover books.  However, today Jeff Bezos, Amazon founder and CEO, has announced that e-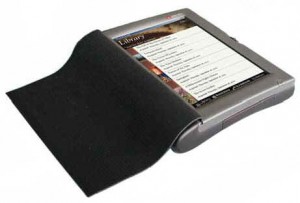 books are outselling both paperbacks and hardbacks. Mr. Bezos went on to say, " We had high hopes that this would happen eventually, but we never imagined it would happen this quickly—we've been selling print books for 15 years and Kindle books for less than four years."  For every 105 e-books sold they sell 100 print books.  They did not include the free e-books that they offer.  This information is based strictly off of books purchased.
I would think that this gap might grow even faster if publishers priced the e-books a bit more in line with their expenses.  Right now many e-books cost nearly as much as the print books, which really does not make any sense.  With an e-book the publisher does not have any paper, printing, shipping or distribution costs.  If they started passing these saving on to customers then I would expect to see e-book sales grow even faster.
Via: pcmag.com