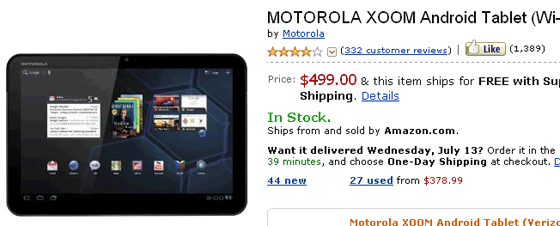 Not sure how long this has been in place, but I just recently noticed that Amazon
has added a "Like" button to their items that say "Telling us what you like can improve your shopping experience."
Here's a great example of the Amazon "Like" button at work on this MOTOROLA XOOM Android Tablet
.
And now that I'm looking through other products on Amazon, I do see the "Like" button showing up.
Maybe it's site wide, and maybe the "Like" button has been in place for a while now, but for some reason I'm just now noticing it.
Is this something new, or am I'm just now catching up to the times?