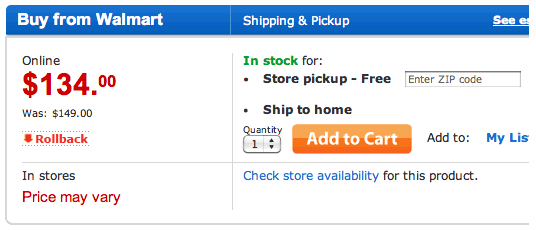 Walmart.com has pulled a big punch tonight in pricing on the Wii Console Bundle with Mario Cart by dropping the price to only $134 – only at Walmart.com.  All over the web, the Wii Bundle deal has been $149, to include on Amazon.com.  With the $15 drop, Walmart is obviously making a move to clear out the Wii Console Bundle inventory.
One side note – just checked Amazon.com and there's a used Wii Console with Mario Kart Wii Bundle – Black
 going for $109.  That's a solid $25 below even the Walmart.com price.  But it's used vs. new.
Walmart.com is selling both the black and white Wii consoles with this deal.
via Joystiq