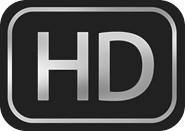 If you're a Skype video chat user, then one thing you probably noticed more than once was the pixelated video quality.
Well that's about to change as Skype just released update 5.3 which includes HD video calling.  Of course, you'll need a supported webcam, which Skype recommends the Logitech 1080p Webcam Pro C910
.
According to MacWorld, Skype 5.3 is available for free from the company's website, and requires Mac OS X 10.5.8 or later. As always, some of the program's features—calling out to phone numbers and engaging in group video chat—require an additional cost.