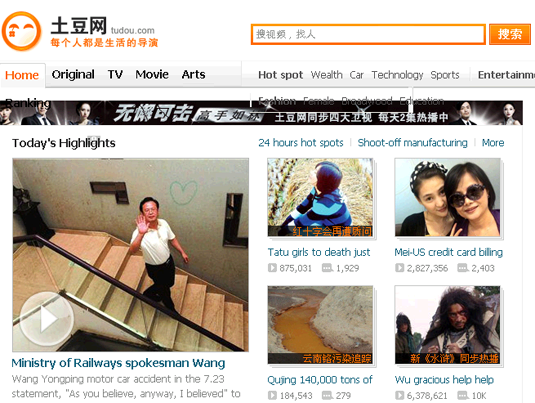 Chinese video sharing site Todou hit the US markets with a storm last night raising a whopping $174 million in its initial IPO by selling 6 million shares at $29 each.  The price per share range was $29 to $30 per share.
The IPO valued Tudou at a whopping $3.2 billion dollars.
The Chinese video sharing site has some major obstacles to overcome however.  First, Chines video sites have a bad reputation of streaming pirated content.  This makes it difficult to entice advertisers to spend money on Tudou for display advertising.
And second, Tudou's operating expenses have jumped 120 percent in the second quarter despite revenue rising 94.5 percent.
Shares of Tudou begin trading today in the U.S. markets.
via FT.com