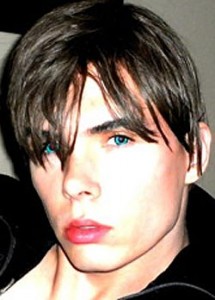 The former gay porn actor Luka Magnotta is being hunted by police in Canada and Europe after pieces of a human body were posted to the offices of Canadian political parties. The 29-year-old Canadian citizen is wanted for the murder of Chinese student Lin Jun. Parts of Jun's dismembered body were recovered from three different locations around Montreal, with parcels containing a hand and a foot having been sent to the offices of the two main political parties in Canada.
Magnotta, who once wrote a web guide entitled "How to Completely Disappear and Never be Found", is now believed to be in France. Authorities in 190 countries have been alerted, with the Royal Canadian Mounted Police declaring a 'coast-to-coast' search until he is found. He is known to use aliases including Eric Newton and Vladimir Romanov, and it is believed that he might have left Canada disguised as a woman.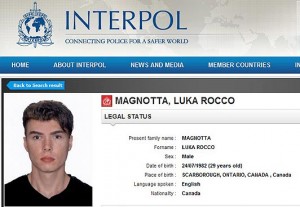 Prior to the discovery of the first severed body part at Canadian Conservative party headquarters on Wednesday, Magnotta was already a controversial figure. He was suspected by animal rights activists of having posted to the web several videos of cats being tortured. These included a kitten being swallowed by a snake and a cat which was killed by being sucked inside an industrial vacuum cleaner. Unconfirmed reports claim that Lin Jun's murder was also filmed, with a video briefly appearing on several video-sharing sites before being reported to the police.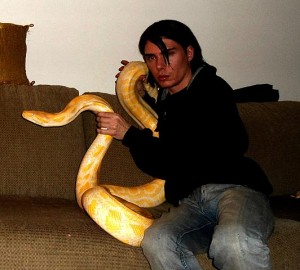 Magnotta spoke to journalists from Britain's The Sun newspaper several months ago when they investigated the kitten torture videos that were being posted online. He denied having made the videos, but reporter Alex West later received a string of emails which described in graphic detail what would happen when he started moving on from cat to human victims. He said of Magnotta: "behind the denials it seemed he was getting some sort of bizarre pleasure out of the attention. I suspected that pleasure was sexual."
Luka Magnotta idenitifed as 'gay-for-pay' while working for several years in the porn and escorting industries. The term refers to a straight man who does gay porn work strictly for the money. He previously dated a Canadian transexual, Nina Arsenault, who said that he was 'one f*cked-up kid' who talked about 'killing animals, killing his family, how much he hated his family' and said that he used to punch his own head in the shower. Magnotta also had a relationship with a notorious female paedophile serial killer Karla Homolka.