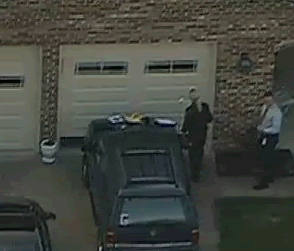 A 3 year old was killed after being pinned down by a garage door in Maryland.  Report say she was playing with the garage door opener unattended and closed it on herself.
Police have ruled the toddler's death an accident. It's believed she died from asphyxiation.
"The door came down and pinned her and ended up asphyxiating her," Charles County Sheriff's spokesperson Diane Richardson explained. "We're testing them now to see if there may have been any malfunctions."
"It's awful, it's terrible that something like that could happen. That should never have happened. It was a total accident. It's just terrible," one of the little girl's neighbors said.