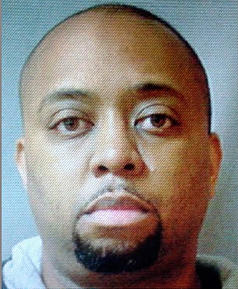 A police officer from New Jersey has been arrested by Maryland state-police and is charged with the second degree murder and manslaughter.
40 years old police officer Joseph Walker of East Ampton, NJ, was a sworn officer at the HudsonCounty Prosecutor's Office in New Jersey.
The incident took place on Saturday at about 8.30 p.m. EDT,When 40 year old police officer Joseph Walker was driving on the ramp of Maryland route 3 with wife and 3 children. Walker is accused of road rage shooting murder of 36 years old Joseph Harvey Jr., of Smith Avenue in Halethorpe.
According to police statement, the incident had occurred when Harvey's green Honda touched with Walker's gold Kia minivan and both the vehicles stopped at the exit ramp of the road. Harvey and a passenger from Honda came near minivan; Walker stepped out of the car and fired shot that hit Harvey. Report directed that even after Walker's warning of him being a police officer, Joseph Harvey moved towards walker aggressively, insisting him to fire the gun shot.
Harvey then immediately hurried to the Baltimore Washington Medical Center. Later, on Saturday night, he acceded to injuries and died in hospital. As per reports, Walker was also brought to the same hospital as he complained for pains in chest.
A spokesman Gene Rubino from Hudson County prosecutor's office said that the office knows that one of its police officer has been involved in such fetal incident. When the incident occurred, Walker was off duty and was travelling with wife and 3 children.
Walker is in custody of police with the charges of second degree murder and manslaughter and was held on a bond of $1 Million.On Monday morning he is likely to appear in front of a court commissioner.
Homicide unit members are looking for other motor travellers who may have witnessed the driving of both Walker and Harvey before the fatal shooting.