As Oulson staggered and fell, "He said, 'I can't believe I got shot."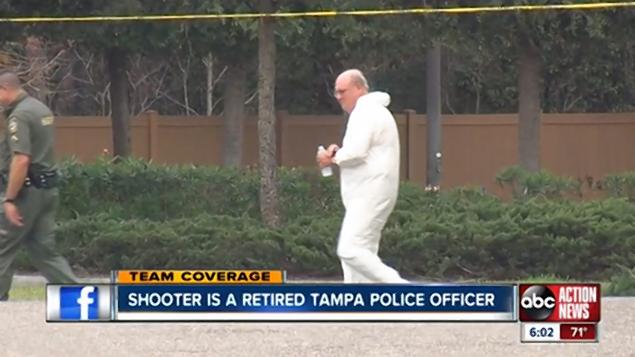 Texting is never a good thing, especially in a movie theater.  But what this ex-cop did to a man for texting is absolutely insane. The retired cop from Tampa fatally shot a man in a Florida movie theater after an argument about texting this afternoon.  Curtis Reeves, former police captain, has been charged with second degree murder, the Associated Press reported.
After requesting 43-year-old Chad Oulson to stop texting several times at the theater in Wesley Chapel, the 71-year-old shot him, Pasco County Sheriff's officials said.
According to the AP, sitting behind Oulson and his wife, Reeves got angry because Oulson was using his phone during the previews, despite being asked to stop several times. Oulson explained to Reeves that he was simply texting his 3-year-old daughter, witness Charles Cummings told Tampa's FOX 13 television.
"Three seconds, four seconds later, the argument starts again," Cummings, who, as a birthday treat, was about to watch the movie "Lone Survivor" at The Grove 16 Theater. "Their voices start going up; there seems to be almost a confrontation. Somebody throws popcorn, I'm not sure who threw the popcorn, and, bang, he was shot."
"It ended almost as quickly as it started," said sheriff's spokesman Doug Tobin.
Oulson's wife Nicole raised her hand just before the shot was fired and the bullet went through her hand and into her husband's chest, authorities said.
As Oulson staggered and fell, "He said, 'I can't believe I got shot," the younger Cummings recounted. "Blood started coming out of his mouth. I was trying to hold him up. He just fell down."
Nicole Oulson suffered a non-life threatening wound. Her husband died after being taken to the hospital.
An off-duty Sumter County deputy detained Reeves until police arrived.
"Authorities said Reeves took out a gun, and Oulson's wife put her hand over her husband, and that's when Reeves fired his weapon, striking Nichole Oulson in the hand and her husband in the chest," according to the AP.
"I can't believe people would bring a pistol, a gun, to a movie," Cummings said. "I can't believe they would argue and fight and shoot one another over popcorn. Over a cellphone."
After being shot, Oulson fell onto Cummings and his son.
"Blood started coming out of his mouth," Alex Cummings said. "It was just a very bad scene."
It's so sad to think that this man lost his life so quickly.  When you look at the picture of him with his wife and daughter you can't even begin to imagine the pain his family is left with.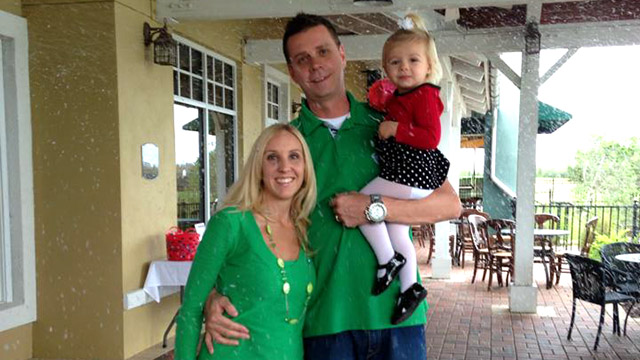 What has our society come to?  It seems these outrageous, insane cases are popping up every day.