About Social Media & SEO

SMSEO covers news and information that is relevant right now, from expanding technology, gadgets, and mobile devices, to pretty much whatever interests us at the moment.
We also try to use this blog as a way to help business owners leverage the Internet and social media more effectively for marketing their products and services, and building their brand.
Hopefully you find our blog of interest, and if not, then we thank you for at least taking a few moments to visit!
Here's the many ways you can reach us and / or connect with us:
---
Advertising
The majority of our readers are people interested in social media (Facebook and Twitter), SEO (search optimization), and gadgets such as iPads, iPhones, Droid phones, etc…
SMSEO has an active, and fast growing Facebook Fan Page with over 6500 fans. There are also around 3000 Twitter followers.  I believe in having a genuine "conversation" within Facebook where SMSEO readers can actively engage with the content, and with each other. That's why all of articles are syndicated, shared, and discussed with thousands of people a day on Facebook.
Of the referring traffic, Google is our #1 referral source, then Facebook, and then Twitter.  All of our content, as I mentioned, is syndicated through both through Facebook and Twitter.
You can check out our current ad inventory on BSA: https://www.buysellads.com/buy/detail/116506 Each ad will be viewable upon every page view throughout the site, which means non-stop exposure to visitors.
Inquire About Social Media Advertising!
To inquire about any of our existing advertising opportunities, please email us: admin@socialmediaseo.net
---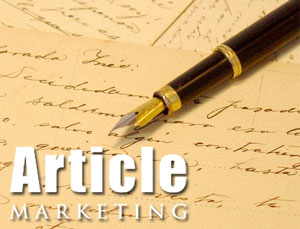 Write For Us
Achieve success with article marketing by submitting your content to SMSEO!
Want to reach a large and fast growing audience with your content?
Want to publish your articles on a site that has authority in both search engines and social media?
Submitting your articles for publication here at SocialMediaSEO.net (SMSEO) is one of the best ways to engage in article marketing.
Article marketing allows you to build your brand to a growing audience of prospects through the use of high quality content.  And the more content you submit about your unique niche, the more authority you and your brand will achieve.
Reach your target audience in all major search engines and throughout the social media landscape by submitting your articles to SMSEO today!
all content must be 100% original
articles will be reviewed prior to posting
SMSEO reserves the right to edit content as needed to ensure the highest quality content is published.
Contributors are allowed a signature block at the bottom of each article and can post a maximum of 2 links to sites of your choice.
No spam or otherwise non-family friendly content
SMSEO reserves the right to reject articles without notice or reason to the contributor(s)
Basically, if you submit high quality content that provides value to your readers, and your articles are original, then you'll get published.
There is no limit the number of articles you can have published – send as much content as you'd like.
Thank you for your interest, and we look forward to helping you achieve success through article marketing!
Just submit your articles to admin@socialmediaseo.net for review.