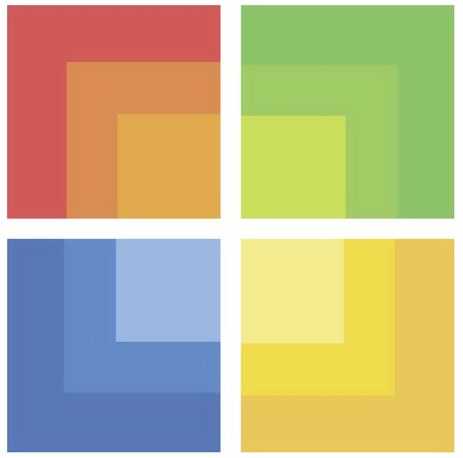 Are you excited about the new, upcoming Microsoft Retail Stores?  These stores are obviously on the horizon in order to compete with the Apple Retail Store.
So along with a new store and business model, you need a new logo, right?
Well here it is – Microsoft just filed a patent with The United States Patent and Trademark Office (you can see the application).
See Logo & Video Below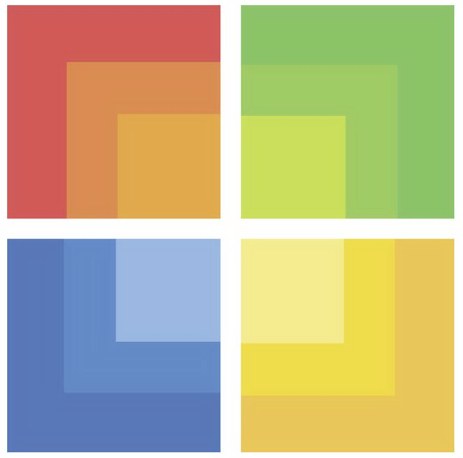 The filing goes on to describe the logo in detail stating that it:
"…consists of four squares arranged in a rectangular grid. Each square is colored to Microsoft's retail logo form three square-shaped regions within the square, with the color of each region graduating from dark to light toward the center of the design. The upper left square design is red, the lower left square is blue, the upper right square is green and the lower right square is yellow. The squares are separated by blank space."
Microsoft is ready to make a move into the retail sector to not only compete against Apple but in my opinion, to bring a more personable touch and feel to the customer.   Microsoft has always been sort of "virtual", with a very arduous task of picking the phone up for customer service.
The new retail stores will provide, according to the filing:
…retail store services and online retail services featuring computers, computer hardware, software, computer games, computer peripherals, portable music players and accessories, personal digital assistants, cell phones and accessories, video game consoles and accessories, webcams, books, clothing, backpacks, messenger bags, computer bags and novelty items.