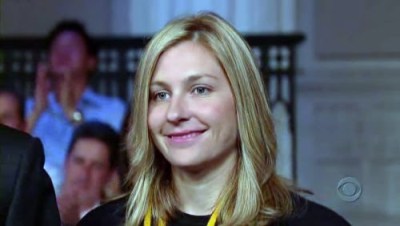 People of the web: Stephanie Birkitt – Our People Of The Web Series covers those who are generating a lot of search volume in Google, and creating a lot of buzz throughout the blogosphere!
Stephanie Birkitt – although it has taken a few hours to kick in, is finally hitting the top of the buzz list.
Stephanie Birkitt has been identified as one of the women involved in the David Letterman extortion plot.
So who is Stephanie Birkitt?
Birkitt is a 1997 graduate of Wake Forest University who interned in the writers' department at the "Late Show" in spring 1996. After a stint at "48 Hours" — incidentally, where Halderman worked as a producer — Birkitt moved back to the "Late Show."
After a job as producer, Birkitt applied to be Letterman's assistant.
"I heard there was a job in Dave's office opening up and I applied, because I didn't think I was much of a news hound, as it was a little too serious for my personality," she told the New Hampshire Union Leader in 2004 (via Nexis).
Read more at Huffington Post:
Photos & Videos:
** Birkitt appears at 1:00
** Birkitt appears at 3:30