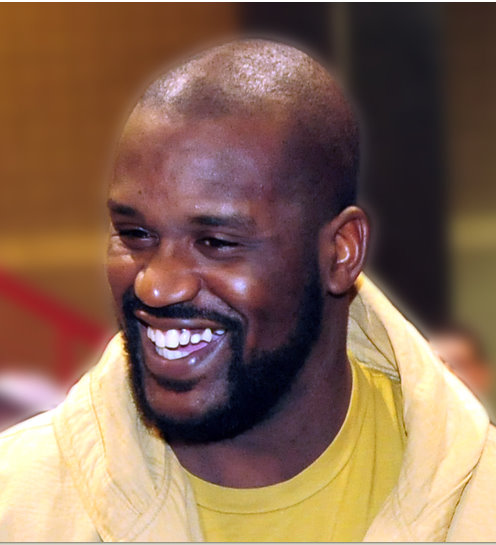 Shaquille O'Neal (@THE_REAL_SHAQ) is obviously an LSU fan.  Because on Saturday, October 3rd, not only was he excited about LSU beating Georgia, but he went on to predict, in Shaq fashion, the outcome of this coming weekend's LSU vs. Florida game.
Here's what he said:
"Fla can kiss dat undefeated record goodbye next weekend"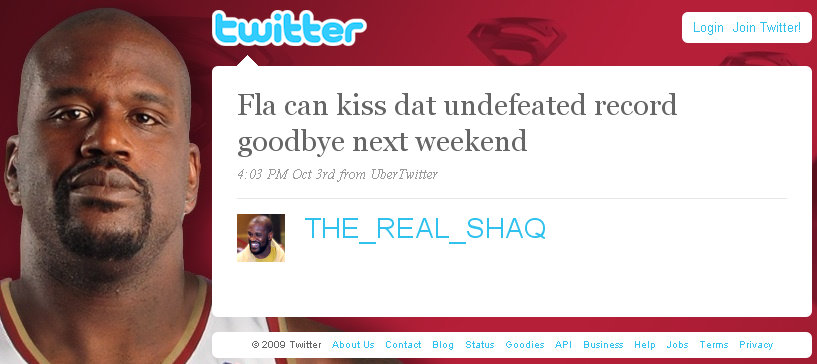 Obviously, with Tim Tebow still recovering from his concussion, and LSU coming off a hard fought win against Georgia, Shaq might be calling it right for this weekend!