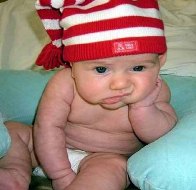 On Friday, October 23rd, at 1:00 pm (PST presumably), Facebook announced a new homepage layout from their blog.
By 1:01 pm, the negative comments were streaming in at a uncontrolable pace!
Before I show you some of the responses, I felt it would be fair to show you why, in Facebook's own words, they changed the layout in the first place.
From Facebook's blog:  "…Some of you may ask why we are changing the home page again. Like you, we know it can be disruptive when things are moved around, but we hope that these changes make Facebook a more valuable experience for you. We put a lot of thought into all the changes we make to the site and do a lot of testing before releasing anything."
Ok, so now here's the responses from the Facebook users (see below) – you can add your own comments as well by visiting the blog post, and then scrolling down to the comments area: