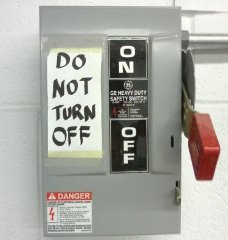 Disable Google Buzz
It's not good when one of the top searched phrases relating to Google Buzz is the question: "How to turn off Google Buzz?" However, I can't blame people for wanting to turn off Google Buzz primarily because of their disastrous default privacy settings.  So for those of you who are like me, and just want to disable Google Buzz completely, here you go!
Here's how to turn off Google Buzz:
1) Log in to your Gmail
2) Scroll all the way down to the bottom (footer) of your Gmail page and click the link called "turn off buzz".

And that's it, Google Buzz will be disabled completely within your profile.
If you ever want to turn on Google Buzz in the future, just follow the same steps and click "turn on buzz".