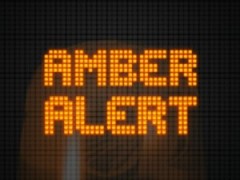 There is a Child Abduction Emergency, currently in action, in Maryland.
The child, Karina Elizabeth Garcia, is an eleven year old Hispanic  female who is in the company of Elmer Velaya, a 30-37 year old Hispanic male.
They were last seen at Prince Georges County MD, in a Orange 18 wheel tractor with flatbed trailer, with Virginia tags (Freight-liner.)
The police have instructed anyone who sees the pair, to not attempt to take action or approach the pair, but to dial 911 or #77.
At the request of Prince George's County PD, the Maryland State Police have issued a Maryland Child Amber Alert.