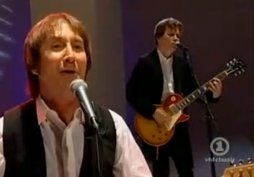 Doug Fieger wrote the hit song My Shorona (mu, mu, mu, my sharona…!), from The Knack's, has passed away after losing a battle with cancer.  My Sharona was a hit song from 1979, and is one of the biggest-selling rock songs of all time with over a million copies sold in the US within 1 year of release, and had huge success since around the world, and through many reissues.
'My Sharona' Video Below:
The Knacks frontman, Doug Fieger, died yesterday (February 14) in California after suffering form lung cancer since 2005, reports US TV channel ABC7.
Here's The Knacks performing 'My Sharona':