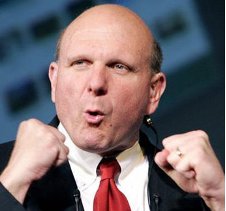 Steve Ballmer made a very bold statement today at the Search Marketing West Expo in California.  He said that Microsoft might actually acquire Twitter "one day in the not too distant future".
Sorry Mr. Ballmer, but I just don't believe for a minute that Twitter would sell out to a company like Microsoft.
I especially can't believe that Twitter will sell out to Microsoft considering the terrible track record and reputation Microsoft has built recently.
Another reason I don't see Twitter selling out to Microsoft is that both Facebook and Google have, according to rumors anyway, tried to acquire Twitter but Twitter turned them both down.
So what would make Microsoft so important that Twitter would actually sell out to them now?