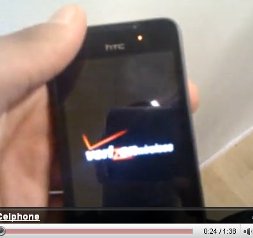 HTC Incredible Release Date At Verizon is April 29
It has been talked about extensively on the web about the HTC Incredible coming to Verizon, but today Verizon has announced an official release date of April 29th.
The much anticipated smart phone has been talked about coming to Verizon since the end of February, and finally we are getting a release date.
The HTC Incredible, is similar to Google's Nexus One but with a Sense UI. The phone is powered by Android 2.1 mobile OS.
HTC Incredible coming to Verizon April 29th (Video)