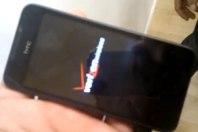 The Verizon HTC Incredible, "Everyone will want one," says Verizon
Yesterday, Boy Genius Report released a screen shot of the specs on the HTC Incredible smartphone.
The interesting thing about the spec sheet on the HTC Incredible is the Verizon logo that was at the top of the document.
A couple of the more rich features the HTC Incredible is going to offer is:
camera with flash
Camera – 8mp with auto focus and video capture
RAM: 512MB DDR
Speculation on HTC Incredible release date:
Like the speculation on the Verizon Nexus One release date, and the iPad 3G release date for that matter, no one really knows the exact release date for the HTC Incredible coming to the Verizon.
From a comment on a previous HTC Incredible article:
"I asked a Verizon rep at a stand alone retail store if he could check his system for any info – he said that the info on his computer had 4/29 as a release date but also stated that they never know anything until about a day or so before and get the actual info through an email…"
Verizon Employee Sees 4/29 in his system
So since a Verizon employee was kind enough to search the database and inventory and discovered the 4/29 date is associated with the HTC Incredible, is this enough for us to assume that 4/29 is the arrival date?