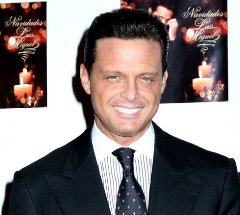 Luis Miguel Hospitalized – Not Dead?
The rumors and controversy around Luis Miguel's status continues to swirl.
I wrote a couple of days ago about how I received information from someone who has "legitimate and verified sources" that Luis Miguel was in fact dead, and that he died of complications due to liposuction surgery.
However, I'm now getting information and reading articles that are saying that Luis Miguel is not dead, but that he is hospitalized and in critical condition.
The reports I'm reading say that Luis Miguel was hospitalized after some type of plastic surgery went bad due to doctor's negligence.
Here's the information regarding Luis Miguel being only hospitalized, and not confirmed dead:
According to El Gordoy La Flaca, Luis Miguel has been in hospital for some days in L.A. But the circumstances are speaking for themselves that he is still admitted in the hospital. The news of Luis Miguel's hospitalization was leaked on Monday in the show Escandalo TV.
Information provided by buzztab.com.
A lot of the comments that I've been getting on the Luis Miguel is Dead article are basically confusion from fans.
It doesn't make sense that if Luis Miguel was still alive, then someone from his PR team would come out and say, "hey, stop the rumors… Mr. Miguel is alive!" Or something like that.
But as it is now, rumors and speculation are just circulating around the web over Luis Miguel's status.