Verizon iPhone 4G Release Date Announcement on Monday? (WWDC)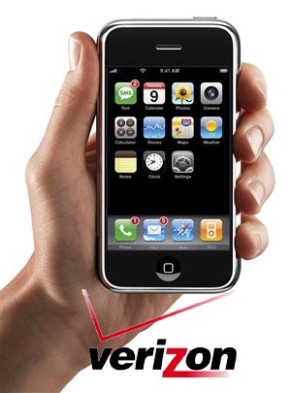 Monday is the big day for Apple and Steve Jobs because it will mark the launch of WWDC (Worldwide Developers Conference) for 2010. Traditionally, Steve Jobs has opened the WWDC conferences with a keynote speech and this year will be no different. It has been announced, and already widely discussed online that Steve Jobs will be the opening act at WWDC with a keynote speech.
Verizon iPhone 4G
A lot of speculation is flying around the web as to what Steve Jobs will be discussing during his opening key note speech. And much of the world is really only hoping to hear one thing – an iPhone 4G announcement.
Even beyond an iPhone 4G announcement, I would love to hear that Apple will be joining Verizon as an expansion carrier for their new and existing iPhones. Although it is already well known that Apple has extended their exclusivity contract with AT&T through the end of this year, that does not mean that Apple cannot announce an expansion to Verizon to start in the first quarter of next year.
What do you think?
So what are you expecting to hear from Steve Jobs on Monday during the WWDC2010 keynote speech?
Do you expect to hear about a new iPhone 4G?
What about an expansion of the new iPhone to Verizon and beyond?