General Petraeus Is Doing Fine (Patraeus Faints Video)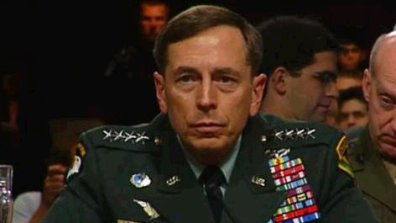 Earlier today, General David H. Patraeus – the 4 star commander of the war in Afghanistan – was on Senate Hill for a hearing on the war in Afghanistan. During the hearings, as Senator John McCain was asking General Petraeus about the war, General David Patraeus fainted right at the table he was sitting at.
A strange moment of silence fell over the room, and then all the aides to th General stepped in, half looking like no one knew exactly what they were suppose to do.
At least one of the women standing there thought enough to pour him a glass of water – that was nice of her.
Anyway, the hearings resumed and General David Patraeus was reported as doing fine.
Here's the video of General David Patraeus in the Senate hearing:
Another strange moment in the Senate hearings
The Washington Post is reporting that General Patraeus had another awkward moment during the Senate hearings. When the General was asked if he supported the President's time table for withdrawing the troops from Afghanistan, there was a long moment of silence. The Post is reporting that the silence was only a few minutes, but seemed like an eternity and the entire room felt uncomfortable.