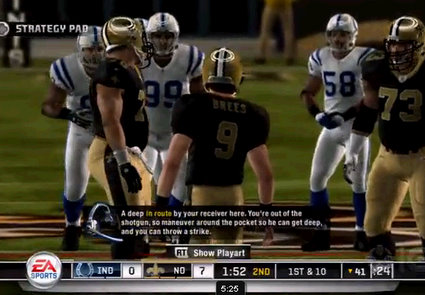 Reports are moving fast on the Madden 11 demo.
People are reporting they are currently updating their PS3 and then moving on to downloading the Madden 11 demo.
Also, XBOX players are reporting that they already have the demo of Madden 11 and are playing live on their consoles.
Whatever the case may be, there is no question about it – the Madden 11 demo has hit the video game scene.
According to other reports, the demo has an adjustable difficulty level, and features the ability to use both teams' playbooks to build a GamePlan for the new "GameFlow" play-calling system.
If you can't find the demo on the Xbox Marketplace, that may be because you need anXbox LIVE Gold subscription to access it. The game is scheduled to be released in August 10th in USA, for Europe, release date is august 13.
Here's the Madden 11 demo: