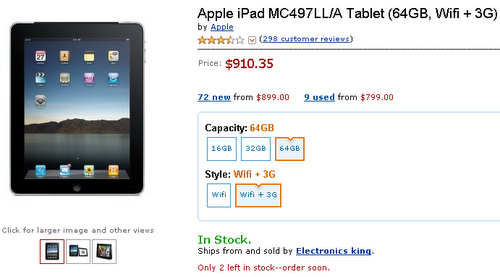 On Sunday we reported that the Apple has expanded it's iPad sales channels by bringing the iPad to Target. Before that, Best Buy was the only distribution channel in the United States. Well today, that expansion continues with Amazon announcing the arrival of the iPad.
Check out the iPad on Amazon.com
Amazon.com now becomes the second online distribution network to sell brand new iPads with the Apple online store of course being the first. It appears that Apple is really trying to ramp up their sales distribution networks in order to maximize the holiday season in iPad sales – smart move actually!
Thoughts?