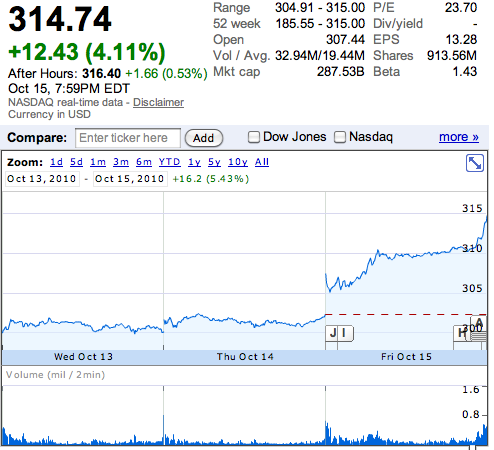 With the iPhone 4 problems (antenna gate and supply side issues) now taking a back seat in the media, and with the iPad expanding on the global stage, it's no wonder that Apple shares (NASDAQ:AAPL) have reached an all time new high at the close on Friday. Apple's stock price closed at 314.74 +12.43 (4.11%) at the closing bell.
Some other news that may be pushing the stock price higher is the new Apple TV concept, and the next generation iPad.
What are your thoughts on why Apple stock prices have reached a new, all time high?
via Google Finance