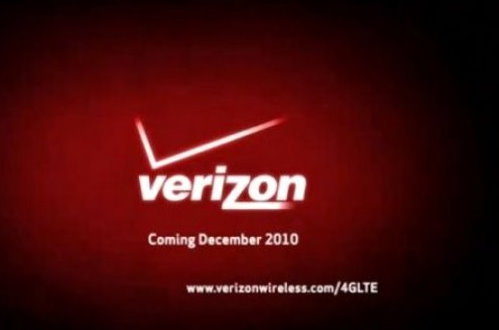 The world of 4G mobile internet speed is about to expand.
Verizon Wireless will be holding a press conference tomorrow, December 1st, to announce their 4G LTE mobile broadband network. The Verizon 4G network is expected to launch, on day 1, in 38 cities throughout the U (see the list of 38 cities below).
According to Mashable, LTE is important for a number of reasons, but most of all, because it has the potential to become the first true global standard in wireless. By contrast, Sprint has embraced WiMAX as its 4G standard, which is mainly prevalent in parts of Asia. Regardless, both technologies are exceptionally fast compared to today's mobile broadband standards — and let's face it, that's really the most important factor.
Several sites online will be covering the Verizon 4G LTE news conference, including Mashable.
Here's the list of 38 cities that are scheduled to get Verizon's 4G LTE network:
*Verizon Wireless 4G LTE Initial Major Metropolitan Area Deployment *
Akron, Ohio
Athens, Georgia
Atlanta, Georgia
Baltimore, Maryland
Boston, Massachusetts
Charlotte, North Carolina
Chicago, Illinois
Cincinnati, Ohio
Cleveland, Ohio
Columbus, Ohio
Dallas-Fort Worth Metroplex, Dallas, Texas
Denver, Colorado
Fort Lauderdale, Florida
Houston, Texas
Jacksonville, Florida
Las Vegas, Nevada
Los Angeles, California
Miami, Florida
Minneapolis/Saint Paul, Minnesota
Nashville, Tennessee
New Orleans, Louisiana
New York, New York
Oakland, California
Oklahoma City, Oklahoma
Orlando, Florida
Philadelphia, Pennsylvania
Phoenix, Arizona
Pittsburgh, Pennsylvania
Rochester, New York
San Antonio, Texas
San Diego, California
San Francisco, California
San Jose, California
Seattle/Tacoma, Washington
St. Louis, Missouri
Tampa, Florida
Washington, D.C.
West Lafayette, Indiana
West Palm Beach, Florida