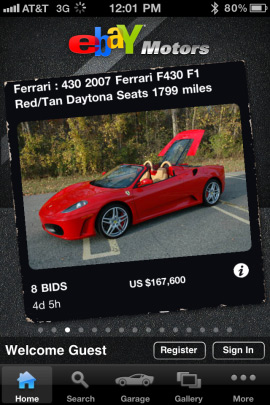 Have you heard?  The future of the web is mobile…
And this "mobile revolution" is occurring today, as we speak.
Take Ebay for example.
Just yesterday (Sunday, December 12th, 2010), over $13 million in merchandise was sold worldwide through Ebay mobile applications.
In the United States alone, $5 million worth of merchandise was sold yesterday – yes, that's just yesterday.
Now the numbers I read didn't break down what mobile device, or specific Ebay apps, accounted for what portion of sales, but the bottom line is that Ebay's mobile business is exploding in sales.
Now check out this number – Ebay adjusted its forecasts for the year following the Thanksgiving holiday, stating that it will see over $1.5 billion in mobile sales through its marketplace.
via TechCrunch