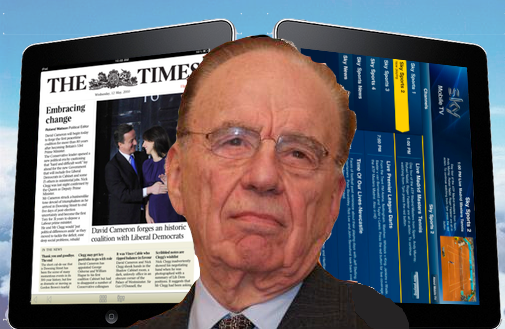 It seems like we've talking about this forever, but it now seems that the day has finally come for Rupert Murdoch to unveil The Daily, the iPad only newspaper from News Corp. at a conference in New York City on Wednesday, Febuary 2nd.
News Corp. CEO Rupert Murdoch will be on stage with Apple Vice President of Internet services, Eddy Cue to present The Daily.
Apple CEO Steve Jobs was scheduled to join Murdoch on stage for the announcement, but Jobs went on medical leave and will be attending – or at least he won't be on stage during the presentation.
Rupert Murdoch is taking an gamble that people will actually be willing to spend money on a subscription newspaper that is fully digitized and delivered on the iPad.
It'll be interesting to watch this unfold.
via HuffingtonPost