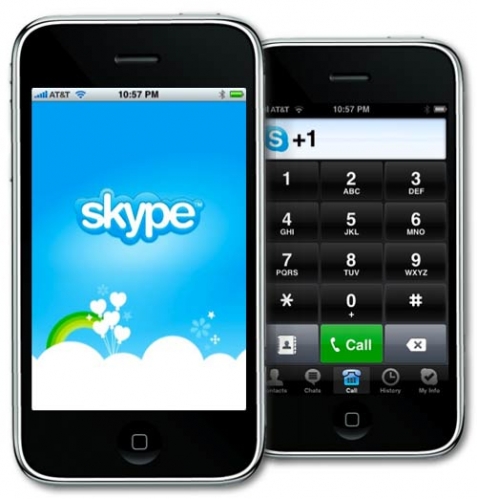 Last night I was talking with programmers from India with my iPhone via Skype.
The clarity via Skype was impressive both with me talking (there wasn't any echos) and on me hearing them talk (the sound came through perfectly.
Even more of a test was the fact that I was talking with two programmers who had me on a conference call (they had me on speaker) – and throughout the entire conversation there wasn't any delays or lack of clarity while talking.
Needless to say, I'm now a big fan of the Skype iPhone app.
Which leads me to think that the Skype app can also be installed on an iPad and iPod Touch.
Since the iPad and iPod Touch are "app" capable, all you need to do is install the Skype app and start making calls – that's my theory anyway.
I don't have an iPad or an iPod Touch so I haven't tested it out yet, but I known plenty of people who have both and I will be testing this out probably by the end of today.
If you have an iPad or iPod Touch, go ahead and install Skype and give me a call.
My Skype is "listyourdeals" (without quotes of course).
Hit me via Skype from an iPad or an iPod Touch.