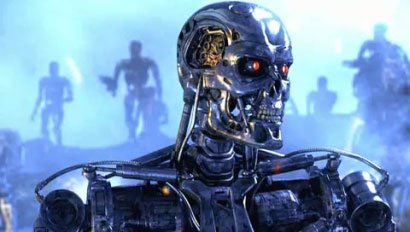 If you're a Terminator: The Sarah Conner Chronicles geek, or if you've seen the movies and can actually remember the timeline for which robots begin their assault on the human race, then you're probably comforted with the fact that today, April 19th, is the day Skynet, the massive computer network, gains consciousness.
Better yet, you may recall, is that on Thursday, April 21st, 2011, is the day Skynet's robotic armies assault the human race.
Are you ready to fight for the freedom on a global scale from the robotic armies of Skynet!
Prepare yourselves people…