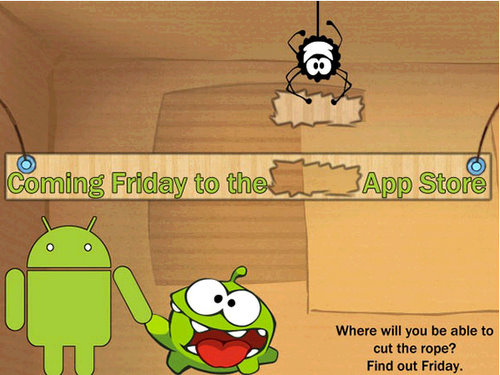 Well, it's not quite at the Angry Birds level, but Cut The Rope is definitely becoming one of the more popular games on the iPhone and other iOS devices.
The problem has been, at least up to this point, is that it's only been available in Apple's app store.
That's all about to change this coming Friday, according to PocketNow.
Rumor is that Cut The Rope will be available in the Android Market as early as this coming Friday.  And is expected to first make its appearance in the Amazon Appstore.