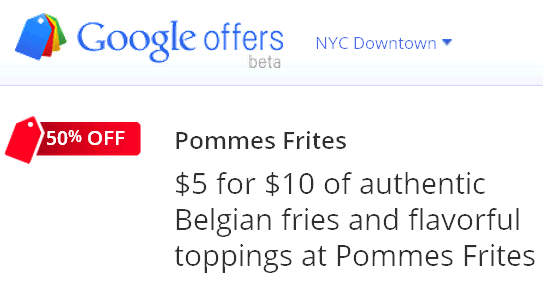 Google has been working the Portland, Oregon scene with their Google Offers (Google's daily deal answer to Groupon) for the past month or so.
And there's been stories of Google circulating that sales reps are working hard in places like NYC – to the extent that one rep even offered top Google rankings to a vendor if they ran a deal (big no, no…).
This morning, so far, I've seen Google Offers deals come across from four cities that I have yet to see deals from before today:
How do I know this you ask?  It's simple, (and perhaps a bit sad… I'm subscribed to all of the Google Offers cities).
And Google has 5 more cities that are Coming Soon with:
Austin
Boston
Denver
Seattle
Washington, D.C.
Now Washington D.C. is Living Social's back yard – so it's going to be interesting to see what Google Offers brings to the nations capital.
One thing we can probably expect to see very shortly from Google Offers is instant deals – something like Groupon's Groupon Now, or Living Social's Instant Deals. These are location aware deals that are delivered via mobile apps, giving you instant access to deals on your iPhone, Android smartphones, tablets, etc…
Looks like Google is ready to start expanding to other cities pretty aggressively.
And with the resources at their disposal, Google Offers can very quickly become a threat to the likes of Groupon and Living Social.
If I were them (Groupon and Living Social), I would be very nervous that Google is hot on my trail…. I'm just saying.