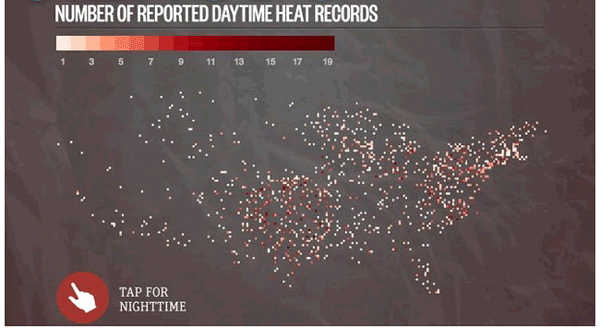 And I say, July was HOT… Can I get an 'Amen'?
Whether you wanna give me an amen or not, there is no disputing the fact that July was beyond hot for most of the United States.  Here in the south (I live in Georgia), perhaps people are most prepared for hot whether.  Most run from their air conditioned car, to their air conditioned work place, and into their air conditioned home.
But up north, people aren't equipped with air conditioners blowing everywhere they walk – so a lot of people suffer up north with the heat.
July broke over 9,000 heat records in July
People were definitely suffering in the month of July.  According to the National Oceanic and Atmospheric Administration's data, last month in July almost 9,000 daily heat records were broken or tied across the country. This includes 2,755 highest maximum temperatures and 6,171 highest minimum temperatures (nighttime records).
I don't know about you, but since hitting August, I've actually noticed a few days where the temps have been moderately cooler, like somewhere around the mid 90's.  And at night I've noticed a bit of a temperature drop as well.
Is it just me, or are we perhaps beyond the worst of the summer heat?
At the top is an image showing the places throughout the U.S. where a day time heat record was set during the month of July.  Below is the map where night time heat records were set: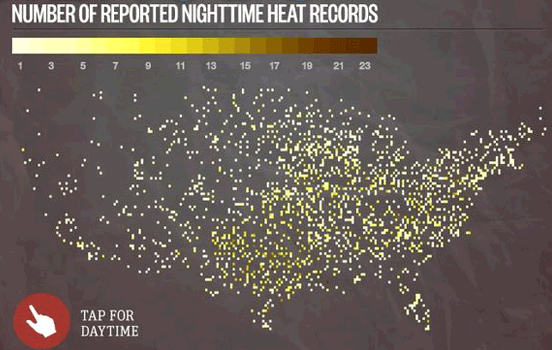 via Gizmodo