Apple recently pursued court ordered seizures of stores in New York City that were selling knock off iPhone accessories and other fake Apple products.  Leading up the filings, Apple sent representatives into the stores to purchase the fake Apple accessories.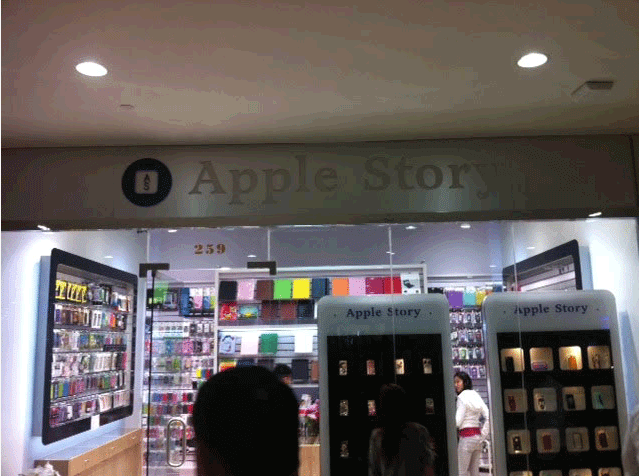 If you thought fake Apple products were only a problem in China, then think again.  Apple recently pursued two stores in the New York City that were selling fake iPhone and iPad accessories, among other knock off Apple products.
The two stores named in court documents are Apple Story and Fun Zone, both located in the Flushing, New York area.
Court documents relating to Apple's investigation of the two stores were sealed until warrants were issued.  The filing shows that Apple sent representatives into fake Apple stores in order to buy iPod, iPhone, and iPad cases and also iPhone headsets on "multiple occasions over several weeks.
The investigation that followed revealed counterfeit Apple products that were carrying Apple's logo and were packaged in a way that was "nearly an exact duplicate" of Apple's products.
"Defendants are trading on and receiving the benefit of the goodwill Apple has established in the Apple trademarks through considerable labor and expense over many years," Apple said in the complaint.
According to AppleInsider, "On July 27, Apple executed several ex parte seizure warrants — allowing the company to seize the items — that swept up goods from both stores that bore the Apple logo," the report wrote. U.S. District Judge Kiyo Matsumoto has also granted a request for a preliminary injunction against sales of the knock-off goods at the two stores.