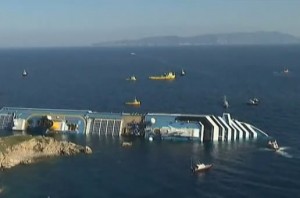 A cruise ship with over 4-thousand people on board has grounded off Italy's north-west coast. At least 3 bodies have been recovered, with more than a dozen others still missing. Most of those on board the Costa Concordia were evacuated from the vessel after it hit a reef near the Island of Giglio, late on Friday. Passengers reported a loud bang during dinner, and were told the ship had stopped because of electrical problems.
View the full story: Italy Cruise Ship Sinks
Top Videos Found of the Italy Cruise Ship Sinking
Here are a few videos regarding the cruise ship sinking.  These are the best on YouTube so far.  We'll update the page with new ones once they are released.