At least 49 are reported dead and over 600 injured after a commuter train hit a busy station in Buenos Aires.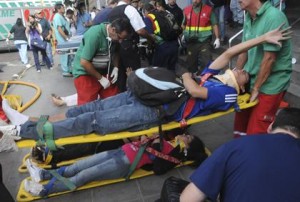 According to USA Today's news update, at 11:27 a.m. ET: The BBC quotes Transportation Secretary J.P. Schiavi as saying the commuter train hit a barrier at the end of the platform at the Once station in the western part of the city. Schiavi says the train hit the barrier at about 12 mph, destroying the front of the engine and crunching the carriages behind it.
Even though the train was only going around 12 mph, the force of the train hitting the barrier crushed each carriage into one another causing many to be crushed in the glass and metal.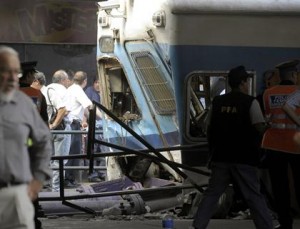 Argentina Train Crash Video 2012
This is the only video footage so far, if we can find any more videos, we'll keep the page updated.