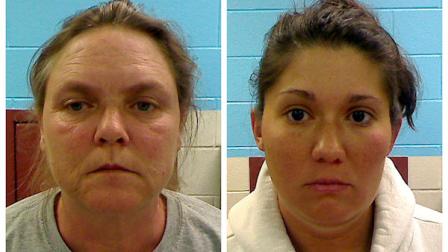 Authorities say 9-year-old Savannah Hardin died after being forced to run for three hours as punishment for having lied to her grandmother about eating candy bars. Severely dehydrated, the girl had a seizure and died days later. Now, her grandmother and stepmother who police say meted out the punishment were taken to jail Wednesday and face murder charges.
Witnesses told deputies that Savannah was told to run and not allowed to stop for three hours on Friday, an Etowah County Sheriff's Office spokeswoman said. The girl's stepmother, 27-year-old Jessica Mae Hardin, called police at 6:45 p.m., telling them that Savannah was having a seizure and was unresponsive.
Savannah Hardin died Monday at Children's Hospital in Birmingham, according to a news release from the sheriff's office. The sheriff's release says the autopsy report showed the girl was extremely dehydrated and had a very low sodium level. A state pathologist ruled it a homicide.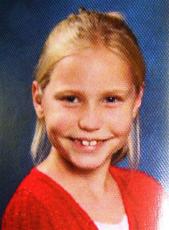 What a sad story this is.  Savannah's grandmother and stepmother better go to jail for murder charges.  I mean, how could you not know that a child shouldn't be running for 3 hours straight without a break?  I'm sure we all ran around for hours on end as a kid but we had the freedom to stop and grab a drink then go back out.  It appears to me that these brutal people didn't even let her drink.  We'll find out what happens to them, but in the meantime they murdered an innocent little girl by pushing it waaaaaaaay too far overboard.