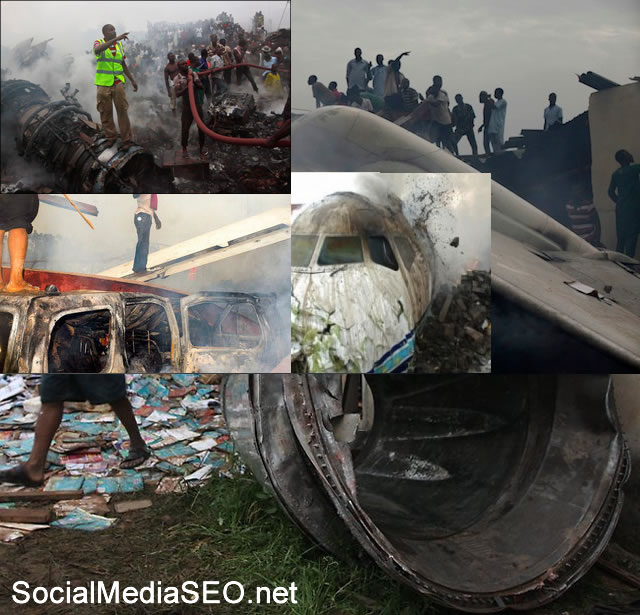 A passenger plane crashed into a populated part of Lagos, Nigeria's commercial hub, on Sunday, killing all 153 people on board.   Emergency workers in Nigeria fought fires and searched for corpses through the night in a neighborhood that an airliner plowed into, killing all 153 on board.
Police are trying to hold back crowds as they clear the wreckage and look for remains but it appears to be very tough since there are massive crowds surrounding the plane.  The police have even gone so far as to spray tear gas, only dissipating the crowd for a little while before they started to return, onlooking from rooftops.
"This crowd is crazy. The rescuers can't even get access," said Jimoh, a local motorbike taxi man who said he had felt a huge thud as the aircraft struck.
"We heard a huge explosion, and at first we thought it was a gas canister," said Timothy Akinyela, 50, a local newspaper reporter who was watching a soccer match on TV with friends in a nearby bar.
"Then there were some more explosions afterwards and everyone ran out. It was terrifying. There was confusion and shouting," he said, showing a video he had taken on his phone.
Another concern is the number of deaths that happened on the ground as well.  There should be some more information about this later on today.
Video of Nigeria Plane Crash (Wreckage)