As if the current shooting trend weren't enough, a gunman in Kentucky fired into a vehicle killing 2, a man and a woman, and wounded 1, a teenage girl. The man is now being charged with murder and attempted murder, and police are claiming the whole thing started over a domestic dispute.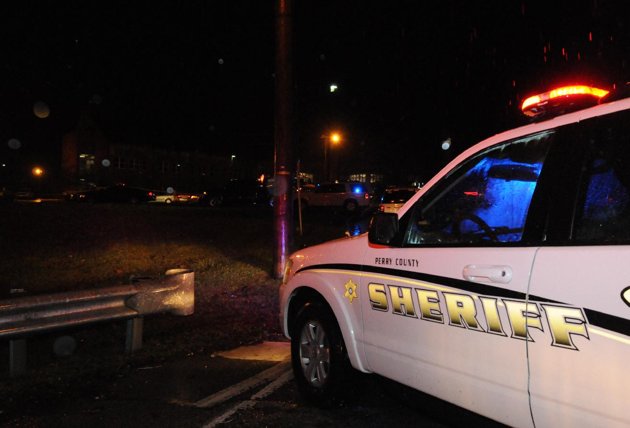 The shooting forced the college campus to lock down for more than an hour as police searched the two buildings of Hazard Community and Technical College in Hazard, Kentucky, to search for further danger.
Hazard Police Chief Minor Allen said the shooting resulted from an argument between the gunman and the woman who was killed, 20-year-old Caitlin Cornett. Allen made no mention as to how the woman and the gunman were connected, or how the other victims fell into the puzzle.
The gunman, 21-year-old Dalton Stidham, has been charged with two counts of attempted murder. The male victim has been identified as 53-year-old Jackie Cornett, and the teenager's name has yet to be released.
College officials said they do not think the college itself was the target of the shooting, nor do they believe any college employees or students were directly involved in the shooting. Quite simply, they believe the college parking lot just happened to be the place where the shooting took place.
College President Stephen Greiner claims that at the time of the shooting there were maybe 30 students on campus.
Police have recovered the gunman's weapon, a semiautomatic pistol, at the scene.
Both the man and the woman were dead when the police arrived at approximately 6pm, and the wounded 17-year-old teenager was taken to the local University of Kentucky Hospital.
"Everybody here's been pretty shook up," said Conor Duff, the college's evening coordinator. "This is definitely something people around here are not used to. We have our fair share of problems, but normally this isn't one of them."