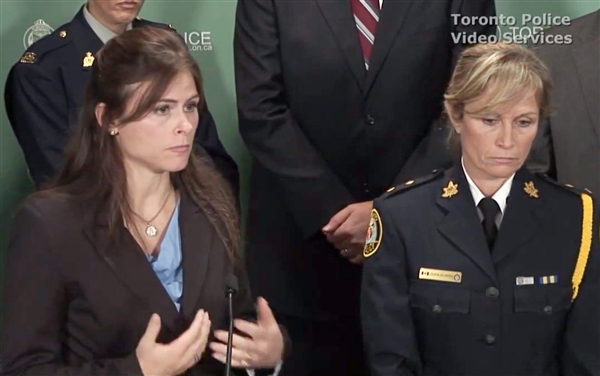 A huge child pornography investigation that has been going on for almost three years has led to the rescue of 386 children around the world and the arrest of 348 people, according to Canadian police.
Toronto police describe the Project Spade operation as one of the largest child porn busts they've ever seen.
"It is alleged that officers seized hundreds of thousands of videos detailing horrific sexual acts against very young children, some of the worst that they have ever viewed," Inspector Joanna Beaven-Desjardins said.
Some involved were school teachers, doctors and actors.  One teacher filmed students in the bathroom and published them to the website.
348 adults were arrested as a result of the bust, including some in the U.S. and Mexico.