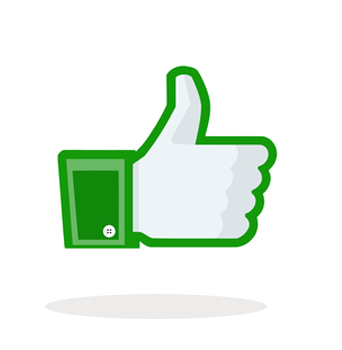 After buying Instagram for a cool $1 billion in cash and stock in 2012, Facebook made yet another monumental purchase. This time, the social media giant is set to merge with mobile messaging company WhatsApp after purchasing it in February 2014.
The company spent a total of $16 billion, split into $12 billion in Facebook shares and $4 billion in cash, on the acquisition. An additional $3 billion is slated to be paid to WhatsApp founders Jan Koum and Brian Acton, keeping them and their employees on the Facebook payroll through a four-year vesting period. The following is why Facebook spent big bucks on WhatsApp and what it means for social media and online businesses.
Why Facebook bought WhatsApp
Initially released in 2009, WhatsApp allows users on Apple, Android and other smartphone platforms to send text, images, video and audio messages using the company's proprietary cross-platform app. It didn't take long for the subscription-based app's user base to explode. According to TNW, the app reached a record 10 billion messages a day. It is also well on its way toward connecting more than a billion people, with its instant messaging volume quickly approaching that of the entire global telecom industry's SMS volume.
With a subscription fee of only $0.99 per year, WhatsApp is an attractive alternative to SMS messaging that can be costly in some countries. However, it can be argued that the costs are merely being transferred to data plan usage.
Enter Facebook, a company with a knack for finding the next big thing. According to the company, the acquisition "supports Facebook and WhatsApp's shared mission to bring more connectivity and utility to the world by delivering core Internet services efficiently and affordably." In other words, it's likely the company took a look at the value of WhatsApp's massive user base – currently at 450 million with 1 million new users signing up each day. It's a far cry from Facebook's 1.2 billion active users, but it seems Zuckerberg and his team know an opportunity – or a potential competitor – when it sees one.
The Future of Social Media
Facebook's most recent and most expensive acquisition once again signals the company's imperative to not only grow its existing user base, but to also keep competitors like Google and Yahoo at bay. Buying out WhatsApp before it grows a 1 billion+ user base to rival Facebook is one reason for the company to take a bite before it gets bitten.
But it's not all bad news for WhatsApp. For now, the company will retain its autonomy within the Facebook empire while Koum joins Facebook's Board of Directors. Despite competition with Facebook Messenger, both Messenger and WhatsApp will remain separate as standalone applications for now, despite future concerns of overlap and cannibalization.
How Can E-Commerce Business Owners Keep Up?
Whenever a big change like this takes place, online businesses must adapt quickly and know what to expect. As the Facebook social media empire grows, businesses not only need to tailor their Web presence to online consumers, but also to mobile social trends like WhatsApp.
While maintaining an active online and social presence, businesses should make sure they don't get overwhelmed. Be choosy when investing your marketing team's time in social media accounts. When heavy growth is necessary, you may want to hire a social media team. Accounting software like Quickbooks can help you determine whether a full- or part-time team can be worked into your payroll.
When looking at the broader social media market, Facebook's capture of yet another up-and-coming player has caused a number of copycats to spring up in hopes of being the next WhatsApp. However, it also signals concern over a competitor that would rather monopolize as much of the social media scene as possible. You want to balance your business across major social media platforms as well as keep an open mind for the up-and-comers. Soshable.com recommends using the major players (such as Facebook, YouTube, LinkedIn, Twitter and Pinterest), but also considering what platforms best suit your company's product and demographic.