Only $2.99, Get The Facebook Page Invite Tab (Instant Download)
Only $2.99 for instant file download
Explosive Facebook fan page growth with the "Invite Tab"
Get the Facebook fan page tab code, with complete instructions, right now as an instant download for only $2.99.
Get file instantly via email
download of the code w/ complete instructions
fast, easy, & secure download
only $2.99
ongoing support if needed
Dramatically increase your Facebook Fan Page growth right now for only $2.99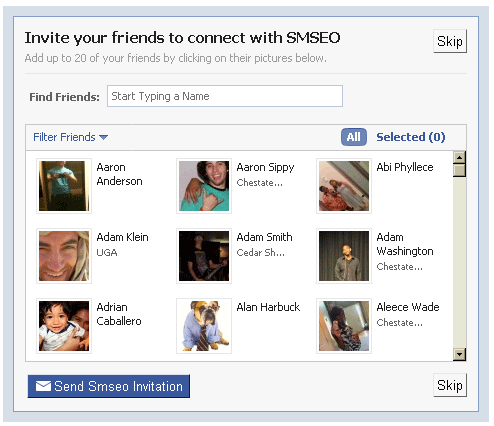 Wanna know how I grew my Facebook to over 5,000 followers in a very short period of time?
See my Facebook invite tab live at work here.
The answer is simple – I added the invite tab you see above to my Facebook page that allowed people to invite their Facebook friends to become a fan!
This one single app has allowed my Facebook page to experience explosive growth over a very short period of time.
After being asked thousands of times as to how I added the invite tab to my Facebook page, and if I could add one to other people's Facebook page, I decided it was time to package this thing and make it available as a simple, easy download with instructions.
——
What you get:  You'll get one small file that has the Facebook FMBL code required for the Facebook Page invite tab.  You'll also get, in the same file, detailed instructions as to how to add this powerful Facebook fan page growth tool to your page.
Price:  only $2.99
Support:  as always, I love interacting with readers of my blog and fans on Facebook and Twitter.  So if you should have any problems or questions, simply contact me here.
Ready to purchase your own Facebook invite app?
Only $2.99 and you'll get the file sent to your email address instantly!
BUY NOW (click PayPal button below)