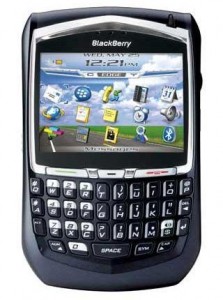 ** I've added new information below on the issue of updating your Facebook Fan Page from your Blackberry (see below at the **UPDATE**).

I've had quite a few questions about how to update and manage a Facebook Fan Page from a Blackbery.
Since I'm an iPhone convert and don't own a Blackberry – and haven't since my BB8700 – I don't have hands on experience yet.  But this weekend I will get with some friends who have the Blackberry Storm and I'll figure it out and then post the results here.
And unfortunately, when you Google "facebook fan page blackberry", you don't really get a whole lot of useful information that shows you HOW TO do this stuff.
So stay tuned here and I'll get some posts going on how to work with Facebook Fan Pages on the Blackberry.
**UPDATE**  New Info Posted On 9/25/2009 below

It's been about a month or so since I wrote this article and I promised everyone that I would get more information about how to update your Facebook Fan Page from your Blackberry.
Unfortunately, this update isn't delivering the best news you want to hear.
The only way you can update your Facebook Fan Page from a Blackberry device is through the web browser.  There IS NOT a Facebook App for the Blackberry that facilitates Facebook Fan Page management and updating.
There is a Facebook App for the Blackberry, but again, no Facebook Fan Page integration.  I think what everyone – Blackberry owners that is – wanting is a Facebook 3.0 iPhone App type of application where there's an entire section within the app specifically for Fan Page management, updating, etc…
Unfortunately, Blackberry just doesn't have it – yet!
So for now – all you Blackberry owners that want to update your Facebook Fan Page on the go, you have to get on your devices web browser, navigate to your Facebook Fan Page and update it like that.
I will continue to monitor the progression of the Facebook Application for Blackberry and I'll let you know if / when the Facebook Fan Page element is available.
ahh… great memories – here's a pic of the BlackBerry 8700G.  Man, this thing looks like a tank!